There are two ways to send employees forms:
You can send employees forms via the "Send Forms" button on the Forms Dashboard.

When an employee logs in, they'll see these forms listed on their "Forms Tab."

Carrier forms can be set up to be automatically sent to employees when they submit their enrollment.
Viewing forms from "My Forms"
Employees should go to the "My Forms" to see the forms they need to sign. Here, they can also view forms that they've already signed.



NOTE: If the employee needs to complete a form that requires a dependent's signature, they'll see that clearly noted under form status.
Clicking Sign will open up the form in the DocuSign interface, which will walk the employee through the form, requiring them to sign all required fields.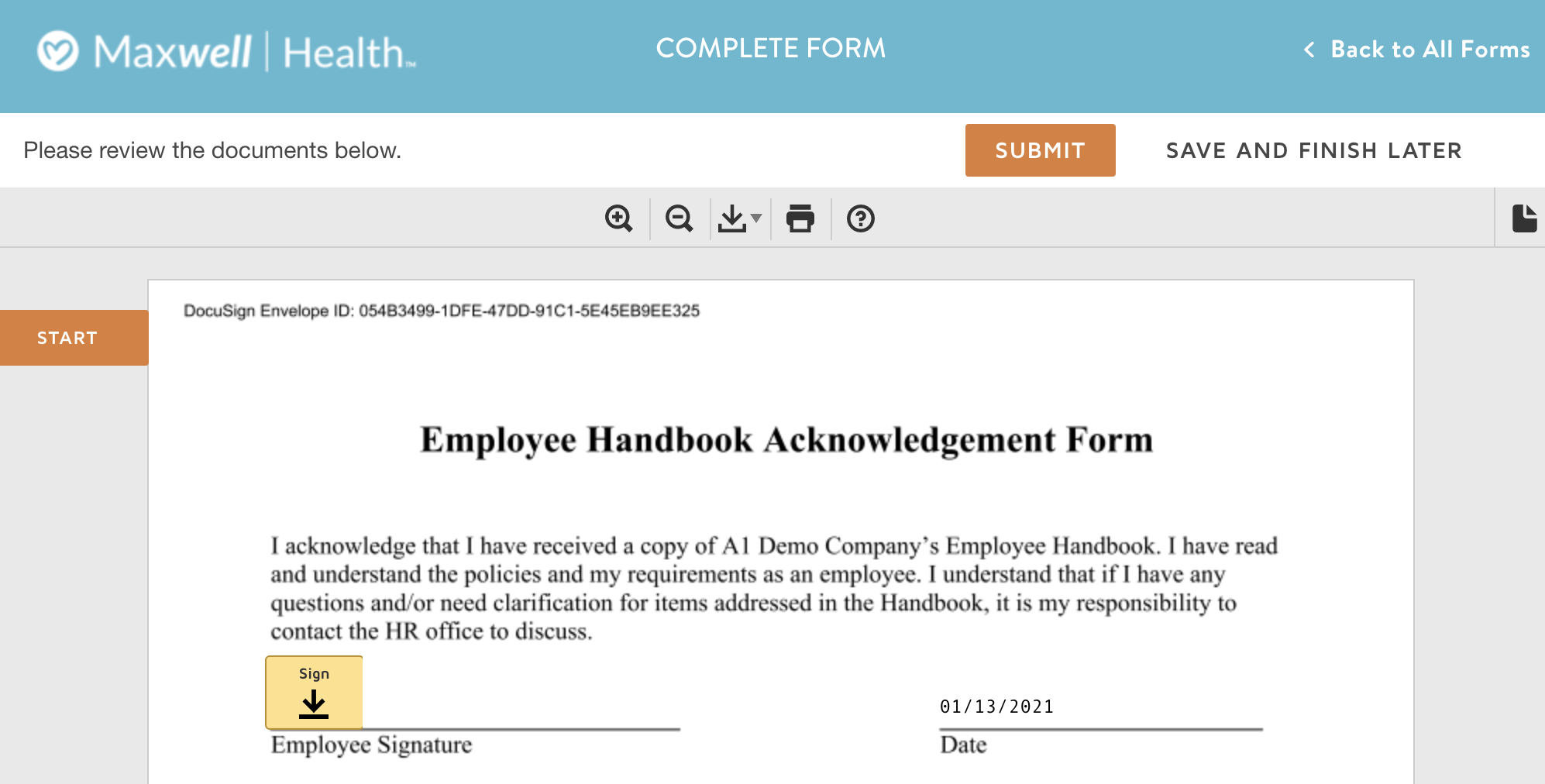 Like in the Admin interface, the first time the employee goes to sign a form in the DocuSign, they'll be asked for their consent to using electronic records and signatures.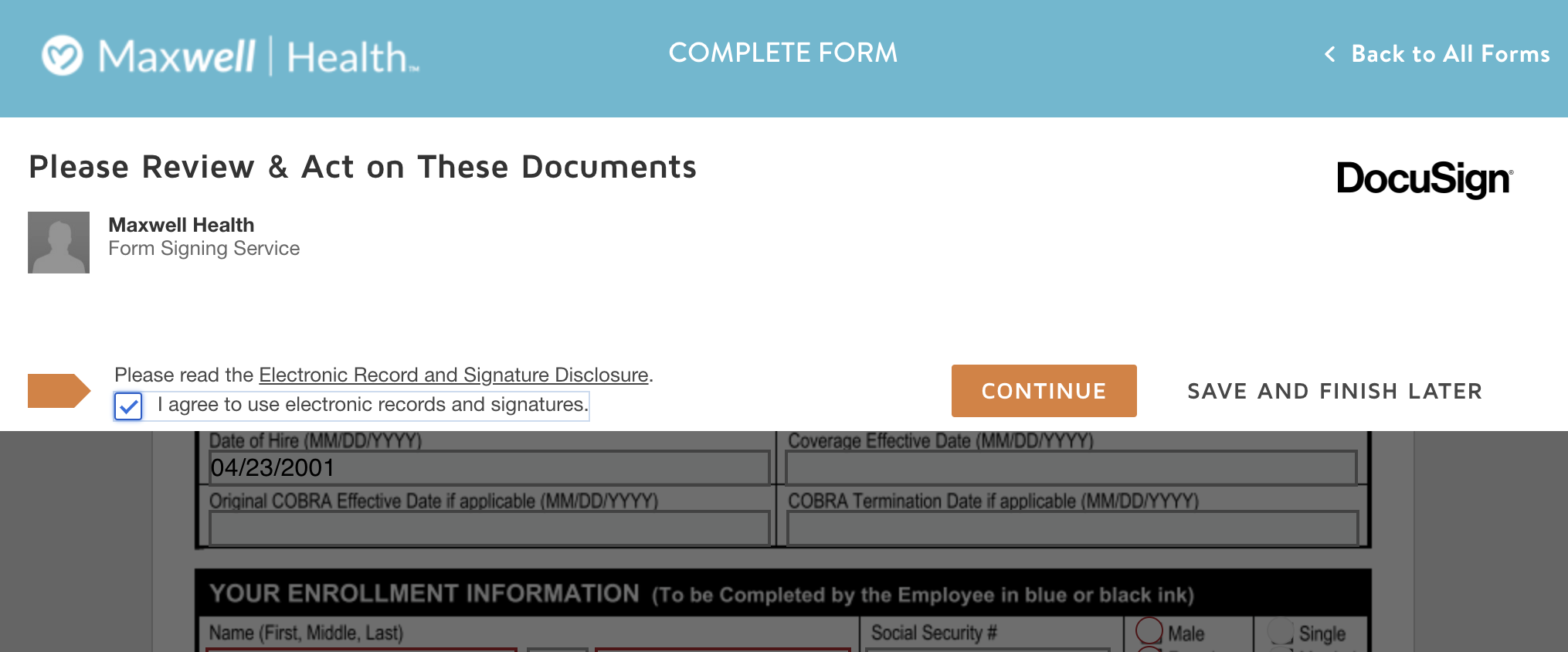 They'll notice many fields have already been completed with information from their Maxwell portal.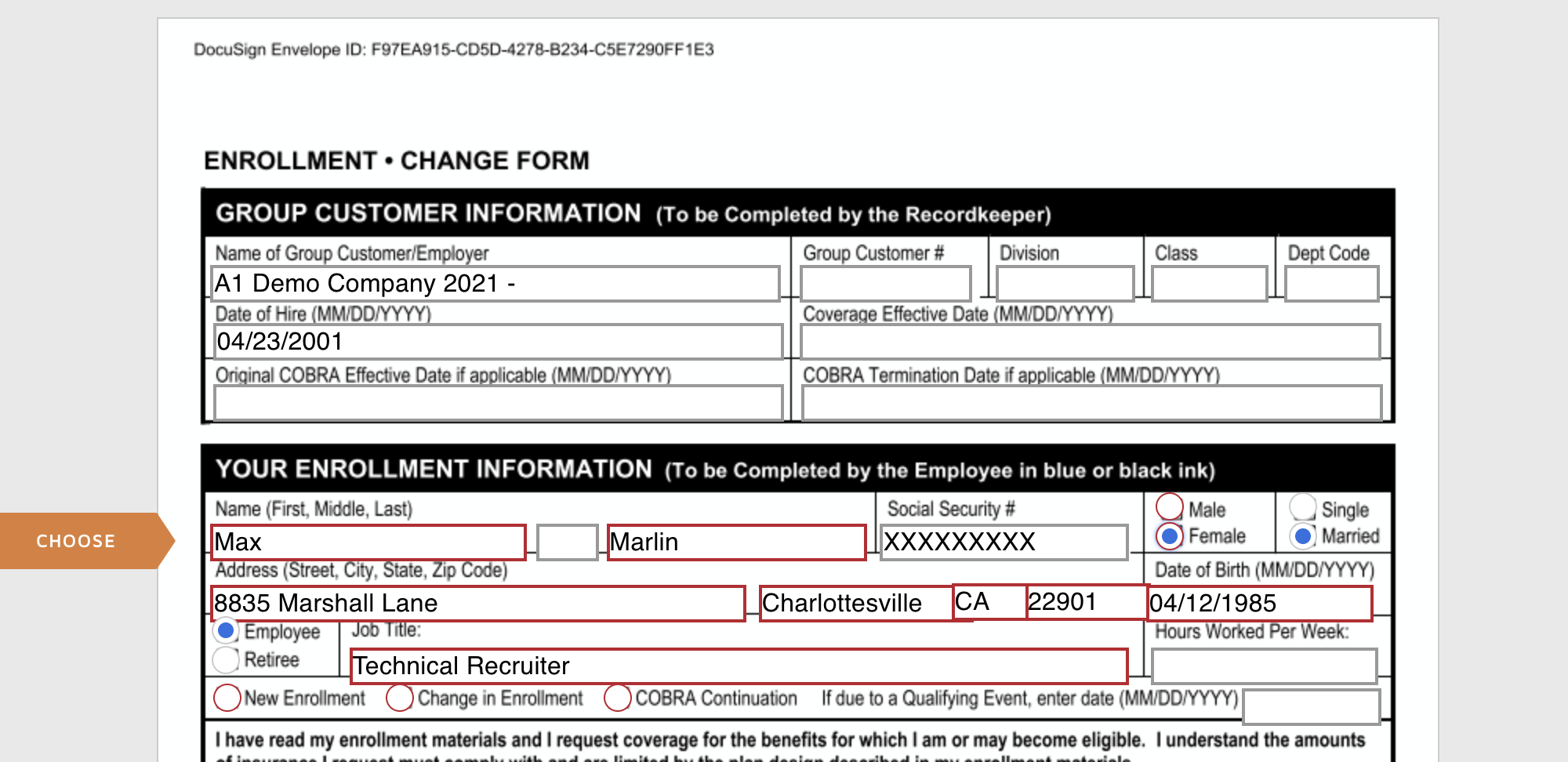 How carrier forms are incorporated into the shopping experience
When an employee goes through the Maxwell shopping experience (whether during an annual open enrollment, as a new hire, or the result of a life event), they of course take actions on products. Sometimes those actions require a carrier form to be sent to the employee. This is done automatically if the form is set up with auto-send settings (
learn more about auto-sending here
). HR and onboarding forms can also be set up to send automatically after an employee fills out demographic information in the platform.
After the employee submits their enrollment, if they have at least one form to sign, they'll see the following screen asking them to sign their forms. Clicking Sign from here will take the employee right to the form so they can get signing right away!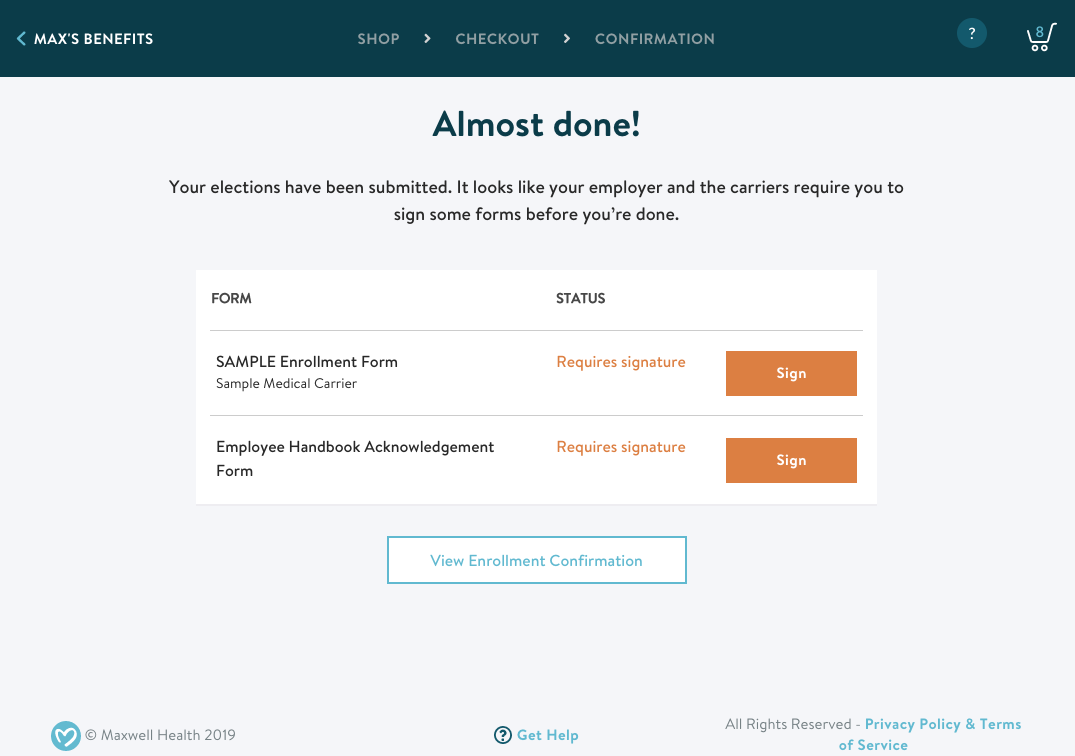 Note
The employee will not be able to edit the form after they sign it. If they need to fix a form that they've already signed, you can resend it. You'll also be able to edit the form when it comes back to you for approval/signature.
We cannot require a child dependent to sign a form if they are under 18 years old. If there's a form that requires a child dependent's signature, and they are under age 18 (based on their date of birth in the Maxwell platform), the signature field for the child will be removed.

The signature field for the child will also be removed if there's no date of birth listed in the platform for the child dependent. If the child is 18 or older, add their date of birth to the Maxwell portal and resend the form.