Please Note: With the release of Maxwell's 360° bi-directional API integration with Paylocity, the 180° file sync integration is no longer available for new group setup on Maxwell.
If you are interested in setting up a payroll integration with Paylocity, you can learn more About the ADP Workforce Now 360° Paylocity Integration here >>
Paylocity develops industry-leading, cloud-based payroll software solutions for medium-sized organizations. Their comprehensive and easy-to-use solutions enable their clients to manage their workforces more effectively.
Maxwell Health's 180° File Sync with the Paylocity payroll product automatically updates all benefit deduction amounts in your Paylocity payroll system. This integration generates a pre-formatted Paylocity deduction file, encrypts it, and delivers it to Paylocity. You'll decide when you want this sync to occur by choosing a recurring set number of days in advance of each paycheck date.


How the integration works
If you're an authorized Paylocity client, this integration can handle any benefit you choose—you'll just need to make sure each product's deduction code(s) exist in both your Maxwell Health and Paylocity portals.
Once the integration is set up and turned on, it will generate a deduction file from Maxwell Health each time it runs, and automatically send it to Paylocity to update deduction amounts. The file includes all newly effective or updated enrollments within a date range (see below). The file also includes any terminated products with end dates in that same range. This will let Paylocity know when to stop the deduction for a product. If you'd like to see a sample deduction file, please reach out to your Maxwell Health Account Manager.
NOTE:
The integration only sends deduction information for enrollments that have been approved by the benefits administrator. If your employees have any pending elections, deductions and costs will not be included in this file until those elections have been approved.
Each deduction file includes enrollments that are newly effective, updated, or end 31 calendar days prior to or 10 calendar days after the sync date.
Once Paylocity has finished updating the deduction file, they'll notify you that an incoming sync has happened. At this point, you'll be able to review the information in your Paylocity portal and make any necessary adjustments to the file manually before accepting or rejecting the deduction changes.
View status of your syncs, a record of every sync that has occurred, and download generated deduction files from any syncs that have already been sent in the integration log.
The log can be found in your administrator portal under Settings > EDI and Integrations > Current Integrations > Paylocity 180 File Sync > Log (see screenshots below).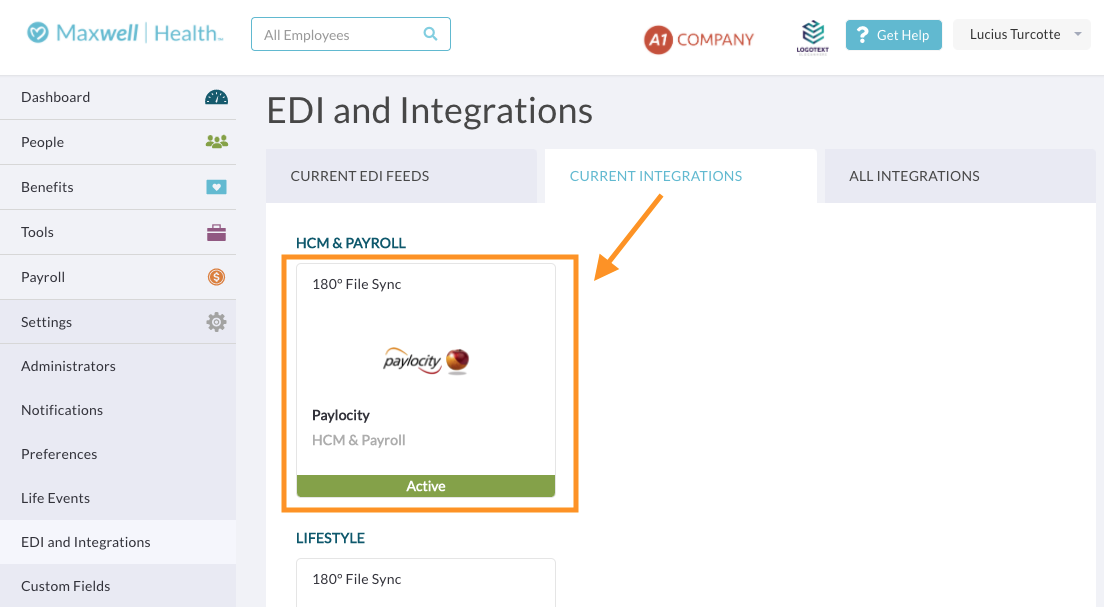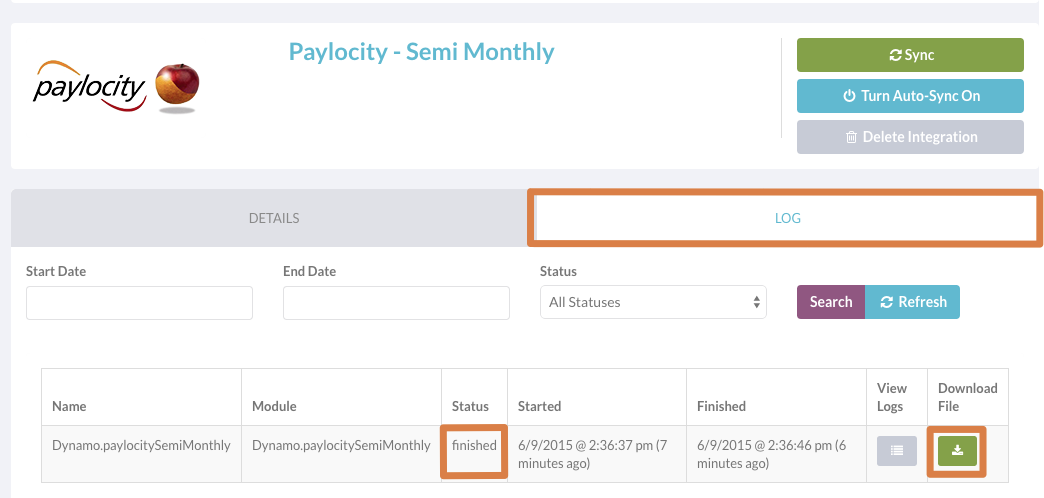 If there's an error with the sync, you'll be sent a notification that will take you to integration log, where you can inspect the error. You can manually generate an integration sync at any time by clicking Sync, however, this is not recommended.
Pricing
Paylocity charges a $10 fee for syncs (automatic or manual). How often you pay the $10 fee is based on your company's paycheck dates. For example, if your paycheck dates are set up on a monthly basis, your company will make twelve $10 payments for the year.
Paylocity invoices employers directly for the setup and ongoing integration. If you have any billing questions, please contact your Paylocity representative to review.
Support
For any questions about the Maxwell Health + Paylocity integration, please contact Maxwell Customer Support at support@maxwellhealth.com or (866) 629-7445.
For any questions or errors with Paylocity, please contact your Paylocity representative.