The Documents tool lets you upload documents for your employees to access, view, and download. This article lists general guidelines for documents. For more specific information, read how to upload and/or edit a document.
General guidelines:
Documents must be PDF format.
Documents uploaded and marked as "visible" are available to all employees.
The tool does not track whether an employee has viewed and/or downloaded documents. If a document requires a field to be filled out and/or a signature, it should be treated as a form in Maxwell, and will need to be coded and uploaded by the Maxwell Health team.
Note: you must select the "Visible to employees" checkbox to make the document visible to employees. If this is not selected it is only visible in the Admin view.
The "Visible" icon indicates it is visible to employees: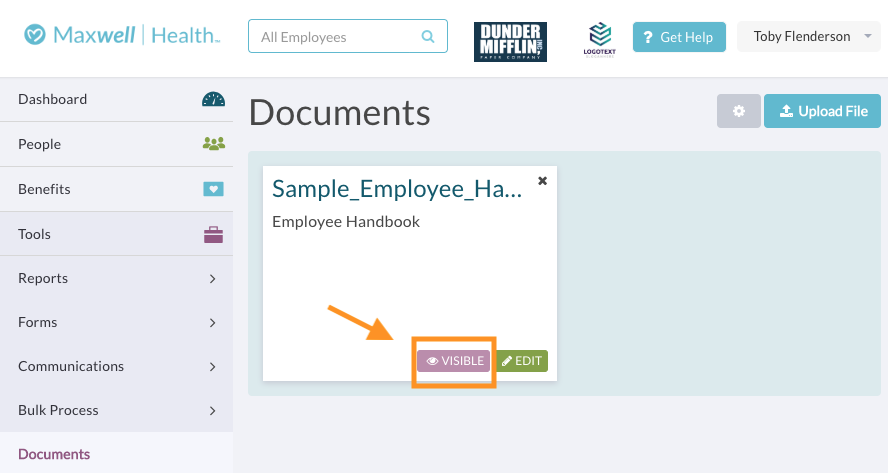 Employee View
If documents are visible, employees will see them in the "Documents Library" after they complete shopping: