What is it?
The Tempo tool allows you to provide the updated details for the benefits, eligibility groups and setup for your employers renewing their Maxwell portal. Tempo provides a you with greater flexibility, speed, simplicity, and control as a part of Sun Life's full-service renewal.
How do I log in?
Advisors access the Tempo tool by logging in with an Advisor login here.
From your Advisor view you'll see access to the Tempo Dashboard for a view of all clients in Tempo.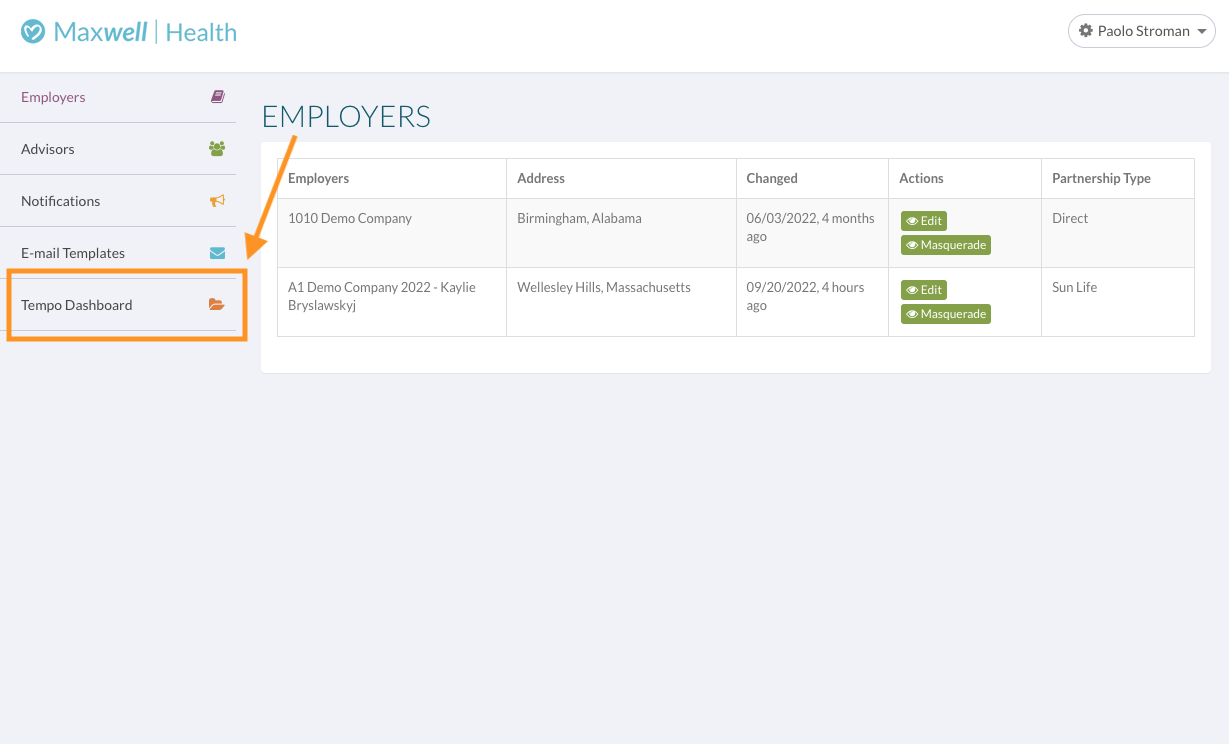 Tempo is supported in the current versions of Google Chrome, Mozilla Firefox, and Apple Safari. You will not be able to properly use Tempo from a different browser or an out-of-date version of the above browsers. Not sure what browser you are using? Find out by clicking here.
Where can I learn more about getting started with a renewal in Tempo?
Check out a step-by-step guide here on starting your renewals in tempo and view the video below for an overview.