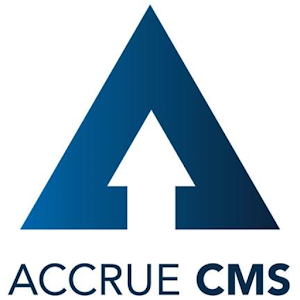 Accrue Solutions is one of Maxwell Health's chosen providers for COBRA administration services. Accrue is a leading employee benefits administrator, well-known for specializing in exceptional service and offering a variety of products that are designed to help employers meet the challenges of a rapidly changing workforce. With a professional staff of specialists, Accrue offers consulting services relating to ERISA compliance, COBRA administration, Flexible Spending Account administration, Health Reimbursement Arrangement administration, Retiree Billing and Health Savings Account administration. Accrue also offers 5500 filing and ERISA Documents, POP, and WRAP Documents.
Employers who use Accrue Solutions as their COBRA administrator can use Maxwell's integration to easily get COBRA-relevant information over from Maxwell to Accrue Solutions.
Included in this article:
Once set up, Maxwell will automatically send two files over to Accrue on a weekly basis on Mondays at 5am ET.
The

Initial Enrollee File

will include all newly eligible employees (and covered dependents) who have elected (confirmed) medical, dental, vision, FSA, or HRA products. This will let Accrue know to send the initial general notice to inform employees and covered dependents of their COBRA rights.

The

Qualifying Event File

will include all employees and/or dependents with new COBRA qualifying events, and their associated product/demographic information. To be included on the file, the employee must be

marked COBRA-eligible due to a qualifying event in Maxwell

. After Accrue receives the file, they'll take care of the rest! This includes sending qualified beneficiaries election notices and managing coverage elections. Of course, Accrue will also communicate all coverage information to insurance carriers, including any changes.
Note:
Both files are changes-only and will include only

new

enrollees or qualifying events since the last file.

B

ecause COBRA notifications are time-sensitive, it is always best practice to check your Accrue web portal routinely to verify all initial notifications and qualifying events have been processed. It is the responsibility of the employer to ensure the accuracy and timeliness of the qualifying event and new hire information that is provided to Accrue Solutions.
During the employer implementation process, you will submit information to the Maxwell team, such as the billing information. You will also be required to submit a New Implementation Form to Accrue and work with their Implementation Managers to get your Accrue COBRA administration up and running. Maxwell will work with Accrue to get your integration up and running. You can request this integration during implementation or use this form to request it off-cycle.
Once implemented, new brokers and employers will receive a welcome email from Accrue with a guide, login information, and information on how to set up a demo directly with Accrue.
Pricing
When you sign up for Accrue Solutions COBRA administration through the Maxwell Marketplace, you'll receive both the Accrue COBRA administration services as well as the integration with Maxwell for $1 per COBRA eligible employee per month. There's no monthly minimum cost or setup/renewal fee. Please note that some extra services beyond the standard offering are available for an additional charge (creating and distributing Open Enrollment Packets, sending payment from employees directly to the carrier (vs. sending to the employer which is the standard model))
For technical questions about the Maxwell Health + Accrue COBRA integration, please contact Maxwell Customer Support at support@maxwellhealth.com or (866) 629-7445.
For more general questions about the Maxwell Health + Accrue integration, please contact the Maxwell Health Marketplace Team at marketplace@maxwellhealth.com. For questions regarding Accrue's products and services, please contact Accrue directly.
>> Please Note: The Accrue Solutions COBRA offering through the Maxwell Marketplace as described above is not available to Clients situs in New York. However, if the Client already uses Accrue Solutions for COBRA administration, they are able to access the COBRA integration through Maxwell Health.